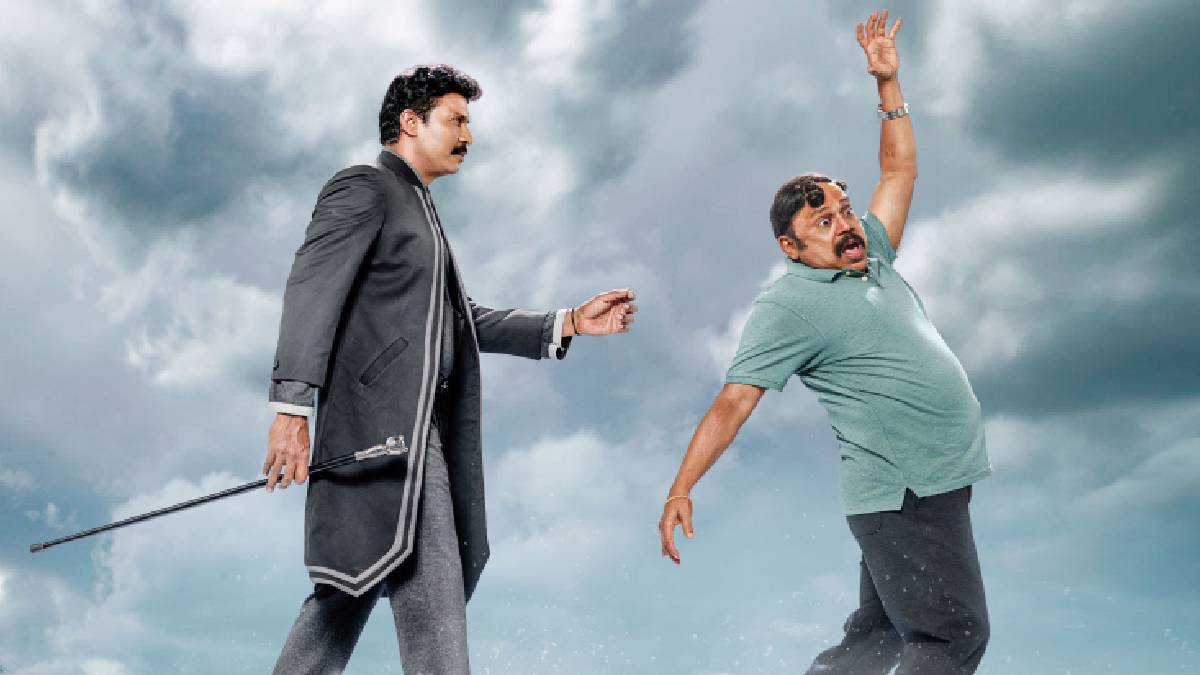 Vinodhaya Sitham Tamil full movie review with Samuthirakani
Vinodhaya Sitham Tamil Movie has been released on Zee5. Reviews are average, but still an absolute family movie to watch and enjoy while on Pooja's vacation.
Vinodhaya Sitham looks more or less like the usual Samuthirakani films. The positive point of this Tamil film by Vinodhaya Sitham is its story and the delivery of the message. It is said that this movie was taken from the fictitious dramas and was taken as a movie.
In this film, Vinodhaya Sitham, Thambi Ramaiah played an important role throughout the film. It is only because of this character that the film travels towards twists and turns. Beside him, Samuthirakani plays a major role on which Thambi Ramaiah depends.
The main characters of the film Vinodhaya Sitham are played by Samuthirakani, Munishkanth, Thambi Ramaiah, Sanchita Shetty, Jayapraksh, Balaji Mohan, Deepak, Sriranjini, Teejay Arunachalam. And it must be said that all the characters did an incredible job playing their roles.
The scenario can be accepted by all age groups. Thambi Ramaiah leads a strict life while waiting to be promoted as a general manager in his company. He will not enjoy his life to the fullest but will be satisfied with his job. The main plot begins when Thambi Ramaiah encounters an accident and asks 90 days to live his life.
And how did he get the lifespan? By what means did he obtain life? What did he accomplish during those 90 days? And what broke audiences in tears at the end of the movie was the other part of the story.
The full review of Vinodhaya Sitham Tamil movie can be said in one word that it is a movie that conveys a good social message. The commercial audience cannot fully enjoy the film Vinodhaya Sitham. Since there is no fight or songs in the movie, it might disturb the commercial audience.
The dialogues are well written with a deep meaning. While watching the film Vinodhaya Sitham, there may be some discomfort as all the characters are written in a positive tone. It's hard to accept that all of the characters are good while watching the movie.
The negative of the film can be said that there are no commercial elements as previously mentioned. There are no songs or fights throughout the end. The film appears to be too dramatic in a few scenes. On top of that, Vinodhaya Sitham is an amazing family movie that can be watched once.
Watch Vinodhaya Sitham Tamil Full Movie on Zee 5. As there is no adult content it can be enjoyed with family. It's a good movie to enjoy the weekend by receiving a meaningful message under the direction of Samuthirakani.